Thank you for considering Alpha Services for your pressure washing and exterior cleaning needs.
We want you to be comfortable with your choice to go with us.  Please do not hesitate to ask any questions you may have.  Many of the common questions we receive have been answered in our Frequently Asked Questions which can be found below.
OR COMPLETE OUR CONTACT FORM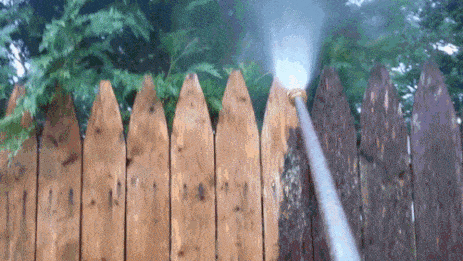 Schedule Your Pressure Washing Service in NKY
Do you offer any discounts?
Yes, if you and another house in your immediate area sign up for a cleaning and schedule it for the same day, you will both receive 10% off your quoted price.  So, tell the neighbors!
We also offer a 15% discount to homes located in an HOA as they are often required to clean their exterior items on a scheduled basis and typically use our service over and over again.  We love returning clients and get them a lot!
Are you licensed and insured?
Of course.  If you would like to see any of these documents, please just ask.
Do you have a guarantee?
Yes!  We guarantee you will be satisfied with your cleaning service and that none of your property will be damaged in the process.  
If for any reason you are not happy with the results, please just reach out to us by phone, text, or email so we can quickly return to your property to make it right or return your payment.
If something is damaged on a job you will be notified immediately and we will cover any associated costs. 
How can pay for our service?
We take all major credit cards, cash, and checks.  We have a secure portal where you can log in to pay with your credit card so you never have to give out your personal information.  All payments are due the day services are rendered.
Why should I clean my roof?
The main reason is aesthetics, but leaving this residue on your roof for an extended period of time will also shorten the life of your roof.  You can spend a little now or spend a lot later.
Will the cleaning agents damage my home or plants?
No!  All of the cleaning agents we use are eco-friendly.  They will not harm your plants or lawn, and are also safe for children and pets.  They will also not damage any of the surfaces we clean.
Why should we use Alpha Services over other options?
We are a small, locally owned business that truly cares about our clients and their property.  This shows with our excellent customer service and attention to detail on every job.  We also take the time to explain why we are using a particular cleaning method for your unique needs.
How often should I clean the exterior of my home?
How often you clean your exterior items is a personal preference.  Siding is recommended to be cleaned every 12-24 months.  This does vary depending on sunlight exposure and the climate over the past several months and even years.  Brick homes often can go longer between cleanings.
Commercial Power Cleaning
Service Area
100% Satisfaction Guarantee
Hours: Monday – FRIDAY: 9:oo AM – 5:00 PM
Saturday: 10:00 AM – 3:00 PM (Office only)
We want to earn your business!  Call us today!